When it comes to wooing their customers, BlueShore Financial is more than just a hearts and flowers kind of suitor. It differentiates itself from its competitors with a spa-like banking experience for customers, a private cloud that scales to meet demand, and artificial intelligence tools that automatically right-size workloads and investments.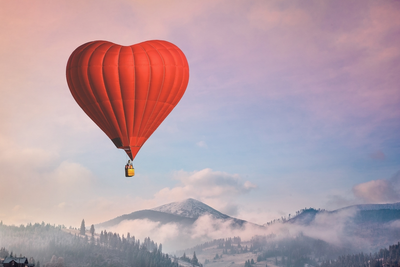 Premium banking services were, at one time, a perk of the rich and famous.
But while most of us were using our checking accounts and snail-mail for bill paying, or standing in line for the next available teller, BlueShore Financial was working behind the scenes, challenging itself to create a better financial experience for the rest of us. One that focused on personal attention in a unique, spa-like setting. One that took the stress out of dealing with time-consuming, worrying financial matters.
Fred Cook, Chief Information Officer at BlueShore Financial, explained it this way. "We set out to create a very relaxing, open environment for people be able to focus on their plans." The approach worked, and membership took off. From spa-like local branch offices to their personal wealth management philosophy, clients were delighted.
Then came March 2020, and as the stunning reality of a global pandemic unfolded, and countries the world over were issuing stay-at-home orders, BlueShore knew it had to pivot, rapidly, to implement its strategy to extend their boutique-style experience to clients – wherever they were located. And they had to do it while continuing to meet the high expectations of service that those clients had come to expect.
Delivering premium, personalized banking experiences: beyond brick and mortar
For BlueShore the personal touch, featuring ease and security, was key to delivering the high-tech, high-touch experience that clients would find in both the digital world and inside their Financial Spas.
"We want to have a person close by", states Fred Cook, Chief Information Officer at BlueShore Financial. "We never want to leave anyone hanging out in a digital closet with no way out. Afterall, we're talking about people's life savings."
To further ensure this seamless customer experience, BlueShore recently made a major upgrade to its core banking system. "We want to address our clients' needs no matter what's happening in the external environment," Cook says. "We need to continue to drive digital experiences for clients while being prepared for new privacy rules and security threats."
BlueShore utilizes HPE CloudPhysics for workload balancing. The HPE CloudPhysics software constantly monitors and analyzes the IT infrastructure and leverages AI to create insights and reports that help upgrade, repair, and adapt to data center requirements. For additional control and oversight, BlueShore runs its own private cloud instead of simply assuming public cloud options.
"Our business model has proved that one size doesn't fit all when it comes to banking," Cook sums up. "And that's a big reason why we partner with HPE. You don't have to be a huge national bank to take advantage of the opportunity that HPE gives you to run a more efficient, competitive infrastructure. And we can do all of this without an army of IT staff. That gives us an advantage."
Learn more about BlueShore Financial and how they leverage HPE products and services in their winning business model.
Video: Beyond boutique banking with BlueShore Financial