Martin_Oderinde
November 5, 2021
HPE Cloud Volumes is on-demand enterprise cloud storage delivering block and backup services solution that can protect operations and capital by leveraging cloud-based disaster recovery.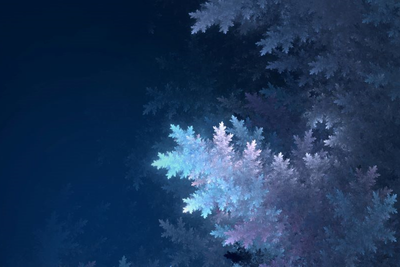 Lights are going up, Thanksgiving turkey is being prepped, everyone is full of holiday cheer. As we approach the end of the year, businesses are ramping up production to meet the customers' needs. In addition, people are scouring the internet for the best deals. As a result, there's an influx of financial and email activity.
Now let's take a look at the dark side of the season. As business and consumer activity spikes during the holidays, so do cyberattacks. And here I thought this was to be the season of goodwill.
Businesses rely on their customers, employees, and their data to keep themselves running. Sadly, hackers know this information as well and are likely to capitalize, especially during these times when guards are down; with an arsenal of tools to choose from malware, phishing, and DoS attacks.
The size of the company does not reduce risk. Your business is never too small to not be a target. In fact, one might argue SMBs are a prime target because they are easier to breach than larger corporations. These cyberattacks can ultimately destroy a business, whether it is reputationally, legally, or financially.
There's an important saying that those that fail to plan should plan to fail. SMBs are adapting their IT infrastructure with the heightened risk of ransomware and exposed data vulnerabilities—and at the same time tackling challenges to manage costs. SMBs can meet these goals with a hybrid cloud approach. They want to protect their data without paying exorbitant fees for moving their data from cloud to on-prem.
HPE Cloud Volumes is the answer, offering an effortless, secure, and efficient solution. HPE Cloud Volumes is a suite of cloud data services that enable multi-cloud flexibility while delivering encrypted backups invisible to ransomware, eliminating costly egress fees, and providing pay-as-you-go pricing.
HPE Cloud Volumes is an excellent solution for security and disaster recovery. The data is encrypted in-flight and at rest for resilient protection. Your data sits separately from the operating systems of your applications, so hackers cannot access your data. In addition, disaster recovery capabilities to back up critical systems to secure cloud and restore with ease.
Last year we announced HPE Cloud Volumes Backup, a cloud backup service that allows you to start backing up to the cloud in minutes. This service is plug-and-play; it changes where – not how – you do backup, because it integrates with your favorite backup software.
Learn more about how Audio Acoustics leveraged a secure, cost-effective, cloud-based strategy with HPE Cloud Volumes.
Stay Safe, Stay Secure, and Happy Holidays,
Martin Oderinde
Hewlett Packard Enterprise
twitter.com/HPE_Servers
linkedin.com/showcase/hpe-servers-and-systems/
hpe.com/servers