Today's complex, disparate hybrid environments are hard to manage, and they usually fail to deliver high-value insights that can drive business outcomes. It's time for a unified approach.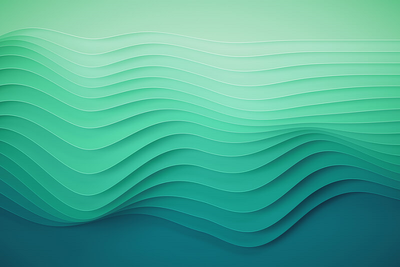 With the rise of hybrid cloud, IT environments are not as simple as they once were. The standalone data centers that most companies traditionally relied on are now just part of extended IT estates stretching across multiple sites and cloud venues, as well as colocations and sometimes thousands of edge installations.
Hybrid environments bring a new level of complexity to the task of modernizing data and applications to generate the maximum business value.
Here are some of the key questions that IT leaders are asking:
How can I bring the cloud operating experience to all of my data and applications? The public cloud's pay-as-you go model, scalability, and ease of use are great. But not everything can go to the cloud. How do I get that same cloud simplicity everywhere?
How do I turn data into business value? Data silos limit my ability to uncover the insights I need to identify new opportunities and build high-value projects that drive business outcomes. I need a way to centralize insights and operations across edges, datacenters, colocations, and public clouds.
How can I secure my apps and data? Guarding against data breaches and cyberattacks requires a holistic approach.
How do I empower my people to make their best contribution to the business? I want to free my teams from repetitive tasks so that they can spend less time on keeping the lights on and more time on innovation.
The HPE GreenLake edge-to-cloud platform meets all of these needs. It's the flexible, open, and secure platform that powers data-first modernization, wherever your applications and data reside.
Bringing unity to a hybrid world
The HPE GreenLake platform provides a unified cloud services experience, from infrastructure to workloads. It offers a wide range of capabilities that unify your experience across all of your HPE GreenLake cloud services: user authentication, role-based access control, device inventory management and much more. It gives you a simple, intuitive way to operate and manage all of your HPE GreenLake cloud services, including:
Infrastructure services for networking, compute and storage
Data management services
Workload orchestration – for bare metal, VMs or containers
Analytics, AI and machine learning services.
With the HPE GreenLake edge-to-cloud platform, you can:
Drive everything from one place. With a single sign-on, you get unified access and control across all of your data centers, colocations, edges and multi-cloud environments via a common cloud console. No more separate logins and interfaces for each domain – with a couple of clicks, you can view and orchestrate your apps and services with a consistent cloud operating model.
You can easily configure and share services and assets across the entire IT inventory. For example, the HPE GreenLake platform's Identity and Access functionality enables you to create groups, set permissions and share rights across all applications on the platform.
Gain insights to drive better decisions. Telemetry from your environment feeds reporting on capacity, usage and spend. An intuitive hybrid cloud management console delivers insights across your environments, enabling easy, instant action to reduce costs and quickly capitalize on new opportunities. Standing up infrastructure for new projects is simple, too; the HPE GreenLake platform provides a self-service experience for provisioning virtualized, containerized, and bare metal infrastructure.
Increase your financial agility. The HPE GreenLake edge-to-cloud platform offers services with different subscription models to give you options as to when and how you pay. And you can order many of them directly through the platform.
Automate routine tasks. Applications within the HPE GreenLake platform handle the heavy lifting of day-to-day operations, freeing up your teams for innovation. APIs and CLIs eliminate redundant manual tasks and speed time to value, while simplifying and automating integrations with your ecosystem.
Save time and money by preventing problems instead of fixing them. The platform's predictive analytics and proactive support keep downtime down. Wellness analytics help you ensure top performance from your devices and applications. Status data, reports, and insights enable you to quickly identify potential issues.
Be confident that your workloads are protected. Built with HPE's advanced security technologies, the HPE GreenLake platform is a secure home for your sensitive data. And its scalable, redundant architecture means your HPE GreenLake cloud services will be running when you need them.
A more dynamic kind of IT
The HPE GreenLake edge-to-cloud platform checks all of the boxes for a more dynamic, responsive, automated approach to IT. Designed from the ground up with simplicity of use in mind, it provides all the tools you need to manage your complex hybrid cloud environments, ensuring that your tasks are easy to complete.
And, importantly, it reduces the operational pressure on your IT teams so that they can pursue the kind of high-value projects that can really drive business growth. It's hard to do that while they're simultaneously managing infrastructure, workloads, and critical business applications in distributed locations around the world.
Indeed, we think the HPE GreenLake platform will appeal to a wide variety of IT roles. CIOs will appreciate the agility of the cloud services approach and the ability to quickly add capacity to deliver new digital experiences. CFOs can more easily manage spend, mitigate risk, and simplify planning with a predictable monthly invoice. IT managers will enjoy the easier cloud operations and accelerated provisioning. DevOps managers will appreciate the ability to spin up capacity when they need it with just a few clicks.
And everyone will benefit from the reliability, security and performance that's built into the HPE GreenLake edge-to-cloud platform.
Learn more about the HPE GreenLake edge-to-cloud platform.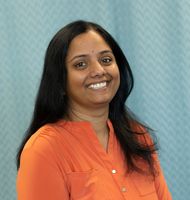 Latha Vishnubhotla is Chief Platform Officer in the Office of the CTO, where she serves as the product management leader of the HPE GreenLake edge-to-cloud platform. Latha brings industry experience in engineering, product management and business development at Cisco, F5 networks and Palo Alto Networks. She led several product lines from ground zero to $500M+ businesses. She has a proven track record in leading transformational products/technologies and go-to-market strategies across networking, cloud/datacenter, L4-L7 services and cybersecurity for enterprise, service provider and cloud segments.