In many industries, 'tis the season for artificial intelligence (AI). In some ways it's a redux of the early days – in 1956, to be precise – immediately following the coining of the term "AI", at Dartmouth College in New Hampshire, USA.
Back then, AI investments among competing countries created an effective AI "arms race". There were controversies, with early applications being developed in gaming, robotics, and autonomous vehicles. Sound familiar? Well, innovation is either something new, or something nobody remembers. But today's modern AI is a mixture of both, and HPE and Intel® have the something new part.
Machine learning comes to the distributed edge
With the newly announced HPE Swarm Learning, the industry's first privacy preserving, decentralized machine learning solution, HPE is bringing AI to distributed enterprise edges – where the action is – and where large data sets contain pent-up insights that directly affect business outcomes. With HPE AI Swarm Learning, multiple geographically dispersed locations contribute to the machine learning, rather than depending on the limitations of a single location. When the training begins, the accuracy and efficacy of the AI algorithms benefit from diverse data sets applied to the problem at hand.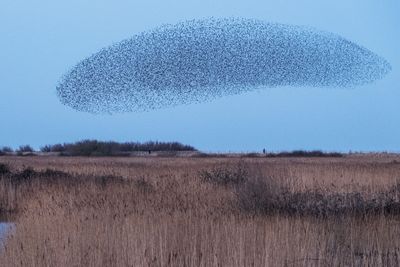 This approach to AI, based on inclusive data from multiple distributed edges, aligns well with the Intel's new Data Center GPU Flex Series, which is targeted for AI, along with cloud gaming and enterprise graphics. It supports an open, flexible, standards-based software stack – and its unified programming model means developers can quickly deploy applications on Intel GPUs or combined CPU/GPU-based systems.
HPE Swarm Learning accommodates a diversity of data from edge to cloud, and paired with Intel Flex Series GPU open software a diversity of processing unit configurations is enabled. These flexibilities can enhance AI IT deployments, which are particularly useful in distributed edge-to-cloud architectures. That is, it won't be necessary to replicate IT infrastructures at every edge and, as common production code may run at many existing edge locations.
Enhanced, secure data management – even at remote edges
Further, edge data can remain at the edge while HPE AI Swarm Learning transmits just the insights on the data. This feature, coupled with Intel Software Guard Extensions on HPE servers with Intel Xeon® Processors, affords secure data management at remote edges. With a choice of the Intel Flex Series 140 an Intel Flex Series 170 GPUs, the diversity of deployment options are further enhanced.
This makes remote enterprise edges secure and smarter and puts them to work faster in support of business outcomes.
Discover more! Learn how HPE and Intel digitally transform edge-to-cloud platforms with AI.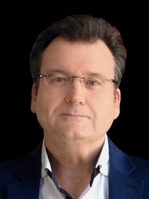 Meet the author, Dr. Tom Bradicich!  
Dr. Tom Bradicich began his career at IBM serving as an IBM Fellow, Server CTO, R&D VP, and Distinguished Engineer. He led teams to conceive and develop the new product categories of private on-premises clouds, Converged Systems/HCI, predictive analytics SW for Windows™, cofounded several industry standards, and was elected to the IBM Academy of Technology. While at National Instruments, an industrial OT company, he served as a NI Fellow, leading teams to pioneer today's modern OT/IT convergence, industrial systems reliability, and big analog data™ solutions.
In 2021 Tom was named a Top IoT Influencer by Onalytica, IoT Czar of the Year by IoT Innovator, Top IIoT Influencer by CB Tech, and CRN's Top 100 Executives and Top 25 Disrupters for 3 years. He was inducted into the NC State University Alumni Hall of Fame, and received the IBM Chairman's Award.
Currently, Tom is an HPE Fellow, heading marketing initiatives such as HPE solutions stacks, developing and delivering marketing collateral, sales training, and innovative partner GTM programs. He has held various roles at HPE such as GM & VP of the Servers and Edge Systems & SW BU with P&L responsibility, which was HPE's fastest growing BU. As VP of Server Engineering, and HPE Edge & IoT SW Labs Director, Tom led teams to conceive and launch HPE's first Edge/IoT corporate strategy, the new product category Converged Edge Systems, Edge as-a-Service SW, and industrial data management SW.
Throughout his career, Tom and his teams developed, launched, and sold dozens of SW and systems products, receiving many analyst, media, and industry awards. He holds several US patents, was executive sponsor for the IBM Women's Inventors Network, and currently advises financial and industry analysts. Tom served on the Board of Directors of Aspen Technology, a public industrial AI SW company, and the advisory boards of three SW and silicon chip start-ups. He frequently delivers keynotes and media interviews, is an advisor to womenincloud.com, University of Florida Advisory Board and Diversity Committee, and founded the charity www.sockrelief.com.