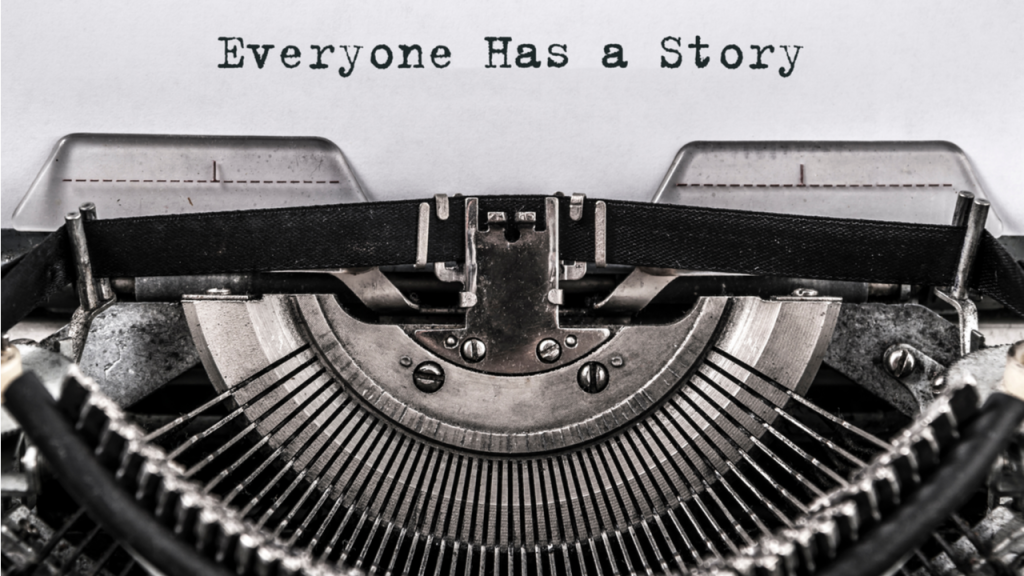 I watched a movie recently called 500 Days of Summer. It chronicled a relationship that lasted 500 days between a guy and a woman named Summer. Watching that got me thinking how many days have I worked for HPE. So I asked Google how many days it was between my start date November 16th 1983 and I realized I was closing in on 14,000 days with HPE. That seems like quite a milestone, maybe more impressive than when I hit 35 years. So I thought I would do a chronicle of my experience of 14,000 days with one company.
In this post, I'll switch between using HP and HPE (depending on the date of what I'm discussing) but my entire career was on the IT/data center side of the business, I look at it as a single company history.
Getting hired
I graduated from DeVry Institute of Technology in Phoenix, Arizona, with a Bachelor's of Science in Electronic Engineering Technology. HP was one of only two companies that I interviewed with although there were tons of companies looking for potential new hires at DeVry.  I wasn't too interested in working for anyone else besides HP.
I was hired as a Customer Engineer which was HP-speak for a field engineer. Not long after getting hired, HP was listed in fortune magazine as one of the top companies for hiring and retaining top employees. That stuck with me and certainly made me proud.
Early career in the field
I spent about a year of the first seven years at HP in the Bay Area either getting technical training or as a field on loan working at the Customer Response Center. My focus was commercial systems, the HP 3000 and all the peripherals that attached to it. From my earliest days, I worked on storage including large disk drives with removal platters and tape drives. What I disliked the most was working on chain drive printers and doing preventive maintenance on large datacenter laser printers (the HP 2680A). After working on one of those, I would have toner on my white dress shirts and black stuff when I blew my nose. YUCK! Most of my accounts were in Orange County and I spent a lot of time at Northrop, Hughes Aircraft, the Anaheim Convention Center and the Orange County Register. I really enjoyed my customer relationships.
While I liked what I did, I decided to get an MBA as that was talked about as a winning combination for someone with an engineering degree.
Moving into storage
I moved to Boise to work in HP Storage marketing right after getting my MBA at the end of 1990. HP Boise was a large site – with more 8 buildings. HP Storage started in the Bay Area but was moved to Boise in the mid 70s joining the printer business that was under development in Boise. I was given some products to manage as a product marketing manager. My first product was an enclosure that customers could customize with a mix of disks, CD drives, and tape drives. The forecasting Excel spreadsheet that I inherited from my colleague Rick Boss (who is still a great friend today) had a macro that took over an hour to finish but I had some of the best product forecasts and my planning and manufacturing people loved it!
In 1992, I was sent to Europe for 6 months to introduce RAID arrays into the European market. I had always wanted to live in Italy and while the job was in Germany, I jumped at the chance to live in Europe for an extended time. It was a great experience and it wasn't long after the Berlin Wall had come down which made it a very interesting time to live in Germany. I got to see lots of different places including my favorite countries Spain and Italy.
One of the most interesting products I worked on was called AutoRAID which we launched in 1995. This was something based on technology developed in HP labs. It was the first virtualized array for mid range computer systems. AutoRAID had RAID 10 as a tier to write data and RAID 5 for more long term storage. It was a log-structured file system. To configure it, all a customer had to do was tell it what size volume they wanted from the front panel.
I remember when we gave a preview to Dave Vellante who at the time was a SVP at IDC and he was blown away by what we had developed. HP Storage was straddling the fence of selling storage to our server divisions running HP-UX and MPE and wanting to move into industry standard Microsoft based servers. While the technology was amazing, the way it was packaged was right in the middle of both of those customers so it wasn't a great fit for either. In fact, the HP-UX division signed a resale agreement with EMC because the packaging of AutoRAID was too small for most of their customers.
Speaking of EMC, I was on the team that worked to OEM the XP Disk Array from Hitachi Japan. It was a super secret "dark site" project. The R&D team doing the work to release the first product was moved to an offsite location in Roseville to keep the project under wraps. For me to work on it, I had to sign an NDA that basically said I could get fired if I talked about it with anyone. The 5 months leading up to the announcement of the XP256 on May 5, 1999 was probably the most intense 5 months of my career. David Scott who became the CEO of 3PAR and later ran HPE Storage was the marketing leader for launching the XP.
Here's a video interview I did in 2015 at the last HP Discover event with Jake Ludington (industry video blogger) that was looking back at my years in HP Storage as we were moving to become HPE. Another fun interview I did at the same time was with Dave Vellante of The Cube and this was more looking forward to HPE.
Getting Social
One more period of time to cover and that is when I first started using social media. In 2008. I was in a central marketing organization and was the marketing communications manager for storage. I had a budget between $250,000 to $400,000 a quarter. The storage business decided they wanted to manage that budget and so it was taken away from me. I had to figure out how I could contribute without any budget. I decided to focus on social media.
I took over our storage blog, Around the Storage Block. My goal was to get other people to write and I would act as an editor in chief managing the blog. However, in 2008 I came up against a lot of resistance from subject matter experts who either didn't have time or didn't believe writing a blog article was not worth their time. So I created a Twitter account, HPStorageGuy and started writing about 95% of the articles on Around the Storage Block.
A storage  marketing manager asked me what I was doing on Twitter and how was it helping. I had metrics for traffic I was driving to the storage blog and other hp.com websites and the light went on for her. At the time I was the only person in all of HP who was 100% focused on social media. There were no brand accounts, and no one else was focused on social media. Others across the company started to hear about the results I was getting and other businesses started to create a focus around social media. 
Also in 2009, I hosted the storage industry's first storage focused "HP Tech Day". We brought 12 bloggers from across the industry to what was then the center of HP Storage, Colorado Springs to hear from HP Storage execs and engineers about what we were doing. Stephen Foskett who now runs Tech Field Day wrote a blog post about his experience at our Tech Day.
I was the first person to use social media at HP and actively working with independent storage bloggers. I was given a companywide award that was called the HP Circle Award in 2009 for the work I had done in social media.
Of course, I have continued on that path of being focused on social media but over the years I kept trying to find new ways to expand what I did. I started podcasting in 2010 and have over 300 episodes (though many were lost when my hosting service moved to a cloud model). Late last year, Around the IT Block podcast became an official HPE podcast and I've only done a couple episodes focused on storage, expanding beyond all those years in storage.
One thing worth mentioning is Antonio Neri, current HPE CEO is the best of every CEO and there have been 7 since I've worked here. He is the perfect balance of caring about employees, creating a workplace that employees are motivated to give their best, and a rock-solid vision that has HPE well positioned in the market.
Approaching the end?
My LinkedIn network is filled with people from HP and HPE that have played a part in my 14,000 days. There are far too many to name and thank. Heck, I can't remember half of them! But thank you to each and every one that has made my 14,000 days filled with fun and success. I guarantee I won't work another 14,000 days but I could see myself working another 1,400 days. I'm having fun and still love what I do.