From fake fundraising efforts for Ukraine to account takeovers and high-velocity bot-driven attacks, cybercriminals are stepping up their malicious activities. Businesses of all kinds, from financial institutions to video game companies, are subject to DDoS, BIN attacks, and terminal attacks. They need new tools for fighting back.
Join HPE's Silver Partner INETCO for a 45-minute webinar as they share strategies designed to help businesses improve their resilience to DDoS and other high-velocity attacks, protecting customer, revenue and reputations.
Key points covered:
Current threat landscape

The Fusion approach to securing critical infrastructure

Tips for optimizing technology

Understanding gaps and weaknesses in cybersecurity

How NonStop users can be proactive in protecting their businesses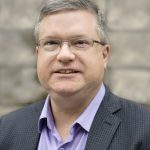 Stephen Lazenby
VP, Product Management, INETCO
Stephen Lazenby is a product and business leader with over 25 years' experience in the technology industry. Before joining INETCO, Stephen was Head of Product at Global Relay, a leading SaaS provider of big data regulatory compliance solutions to the finance industry.
INETCO Systems Ltd is a Vancouver, Canada-based global fintech that helps enterprises block cyberattacks, improve payments security and customer engagement, while reducing operational costs. Serving customers in over 35 countries, our solutions detect and block payment fraud with granular precision, reducing false positives and fraud losses. Our cybersecurity solution is equally precise, blocking high velocity attacks without impacting legitimate traffic.