Boost your IT career prospects with the help of technical certifications
This blog takes a closer look at the value of certifications for crafting a custom-fit IT career path, and highlights some of the most useful certifications from HPE to inspire your learning journey.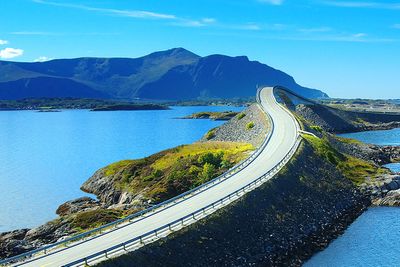 By now, it's probably not news that career paths in 2022 have become increasingly unconventional. People look to work in their own ways, eschewing rigid management styles and mundane work tasks (looking at you, messy spreadsheets and meetings-that-should-have-been-emails). This is an exciting era, one of digital nomadism, remote/hybrid work strategies, and redefined boundaries between work and personal life.
With the transformation of conventional work paths, there is a change in the way we measure and prove our industry competencies. While experience and education are still vital factors in landing the job you really want, there is notably increased emphasis on certifications. A shortage of skilled, trained workers in the IT industry means that industry credentials like certifications matter even more when it comes to proving you have what it takes to step up and get the job done.
Certifications? Certainly!
It's fun to show off your certifications, but there are many other reasons to invest your time and energy into certifications:
Finding perfect synergy through a blended approach
It's clear that certifications matter, but what may be less clear is their ability to help you define your career path more succinctly. What's the strategy for approaching this?
A tip—you want to achieve "synergy" by finding a company that invests in you as a valuable resource, and combine that with your own time and hard work to become skilled in the areas that matter most. This synergy helps you drive a faster career path and achieve whatever larger goals you have in mind for your IT career. By holding certifications, you stand out from the pack, and earn "leverage" that others may not possess. While certifications alone won't land your dream job or automatically deliver the perfect career path, they demonstrate the depth and breadth of your professional expertise and skills to current and prospective employers, giving you a competitive edge.
In addition, organizations gain so much by having certified employees. While employees get 'bragging rights' and a serious career benefit, organizations enjoy the payoff of having a competent, well-trained workforce. Truly a win-win situation. For consultants and consulting firms especially, certifications are a game changer, helping to differentiate the entire company from the field. Prospective customers may seek out consultants or partners who have more certified employees.
The ongoing cultural shift in work also presents a perfect time to dive into certifications. While work and the industry at large might seem volatile right now, the value of holding certifications remains unchanged. Now is the ideal time to take action and get certified for the sake of your career.
Not sure where to start? We've done the heavy lifting for you
Deciding how to approach training and technical certifications can be an overwhelming task. But we've got you covered. HPE technical certifications provide the skills and knowledge you need to stay on top of fast-paced technologies and a growing HPE portfolio that includes networking/Aruba, software, storage, and cloud computing. With HPE certifications, you enhance your credibility among customers and peers, validate your ability to lead technology change, and grow your career.
"Advancing my HPE certifications has helped me validate the knowledge and expertise necessary for our team to confidently position and support the right solutions to our customers."

– Javier Corrales, Vendor Technical Enablement Manager at TD SYNNEX
Cloud computing is the most popular technology chosen by certification candidates. Based on Pearson VUE 2021 Value of IT Certification Report, 28% of all certifications earned in 2020 were in cloud computing—representing a 164% growth from the year before.
HPE offers the premier edge-to-cloud strategy—bringing the cloud user experience and operating model to your apps and data wherever they are—at the edge, in the data center, or in the cloud.
As part of the HPE edge-to-cloud strategy, HPE offers a full suite of certifications and training, ranging from entry-level (HPE Accredited Technical Professional) to highly experienced (HPE Master Accredited Solutions Expert). HPE career certifications let learners choose the path they need to support their career trajectory and their company's business needs. As we explored earlier, there's so much to be gained for both the certification earner and the organization at large.
Here are some noteworthy HPE certifications for your consideration:
HPE ATP – Hybrid IT Solutions V2 validates that you can identify, describe, configure and manage foundational HPE data center solutions centered around storage, networking, and servers.
HPE ASE – Hybrid IT Solutions Architect V1 verifies that you can plan, design, recommend, and demonstrate HPE Hybrid IT solutions and deliver a proof-of-concept for a given solution to a customer. As a solution architect, you will leverage HPE compute, data center networking, storage, software-defined and cloud, hyperconverged, density, and mission critical solutions.
HPE Master ASE – Hybrid IT Solutions Architect V1 validates that you can plan and design advanced HPE Hybrid-IT solutions based on industry-standard workloads and their characteristics as they relate to optimizing for performance and/or availability. Coming in early September, the certification will offer about 30% of HPE GreenLake learning content and will become HPE Master ASE – Edge-to-Cloud Architect V1.
Coming in August: The HPE ATP – HPE GreenLake Administrator Foundations V1 will be available for HPE employees, partners, and customers. The new certification will empower professionals to manage HPE GreenLake deployments, validating an HPE GreenLake Cloud Services tenant administrator's ability to set up, configure, and perform day-to-day administration of the tenant space.
Ready to pursue one of these certifications? Get prepared and be confident with innovative, flexible certification training options.
It's the perfect time to polish your skills and get the certification to prove your new expertise. The bottom line: whatever your IT career goals, be sure to make some space for certifications as part of your journey!
---
Get set up for success with HPE Education Services
HPE Education Services offers industry-leading training options to help you prepare for these valuable certifications. With decades of experience, HPE is a global leader in delivering innovative online (both live and on-demand) and in-person training. We meet the needs of organizations and individuals through flexible continuous learning options, a broad catalog of course offerings, and world-class instructors.

Kristina Lechuga
Hewlett Packard Enterprise
twitter.com/HPE_GreenLake
linkedin.com/showcase/hpe-greenlake/
hpe.com/us/en/greenlake

Kristina Lechuga
I am an HPE Education Services Marketing and Social Media Specialist with a love for all things creative. I love marketing especially because I get to combine storytelling with an analytical approach to create exciting content. I'm an avid reader, painter, and music lover.