The HPE Developer Community portal is your door to learning more!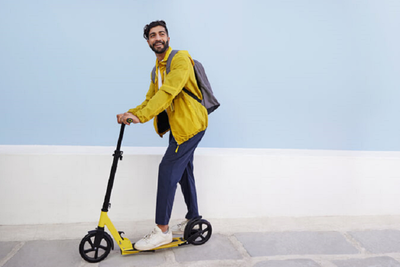 The variety of ways that developers, data scientists, and ML engineers can leverage APIs and data to create new business opportunities is boundless. But if it's too hard, it's not worth the struggle, right? That's why Hewlett Packard Enterprise makes it easy to access the resources you need on the HPE Developer Community portal. Being a huge supporter of open collaboration, HPE opens the door to provide direct access to software engineering experts, APIs, documentation, tutorials, and training – all free and at your disposal anytime from anywhere.
Explore HPE technologies
On the portal you'll find all things software at HPE. We'll introduce you to our different software technologies and provide access to different projects, APIs, and GitHub repositories. You'll get to preview some of the key open source projects we're involved with. And you'll learn more about the unified HPE GreenLake experience and how you can take advantage of a well-documented, secure, and scalable framework of APIs offered through the HPE GreenLake Developer portal.
If you're not sure which technologies best fit your needs, you can check out our persona section where we help you navigate the HPE Developer Community portal according to your job role. On each page you'll find articles exploring industry-leading methodologies, best practices to set your foundation in place, and solutions to address your most pressing concerns. You'll also be directed to training webinars, hands-on workshops, and tutorials specific to your needs, as well as Slack channels where you can get direct answers to your questions.
Take advantage of all of our free training
The HPE Developer Community offers a variety of ways to skill up – and they are all free. All you need to do is register so we can make the appropriate resources available to you.
Technology Talks
We offer two types of webinar-style training sessions on a monthly basis – the Munch & Learn Technology Talks and the HPE Developer Meetups. Both the Munch & Learn and the Meetup sessions are hour-long discussions where you can ask questions of the presenters in a virtual meeting room.
The Munch & Learn Technology Talks feature renowned industry technologists sharing thought-leadership insights on popular HPE and open source technologies. They tend to be held the third Wednesday of every month. The HPE Developer Meetups give you an opportunity to connect with other experts and dive in deep to learn more about some of our most exciting technologies. These meetings are generally held the last Wednesday of the month.
And don't worry … if you happen to miss one of these sessions, you can always catch it on one of our replays posted on the portal. These can be found on the same schedule pages linked above.
On-demand courses
If you're interested in trying out some of our technologies, take advantage of our unique, hands-on technical training experience – the HPE Developer Workshops-on-Demand. Using Jupyter Notebooks, you'll get to familiarize yourself with different ways to use our products and see how they work. Accompanying videos make these workshops a breeze to work through. And they're fun. Collect a participation badge for each workshop you complete and level up from apprentice to super hero to become a legend! You will find a wide variety of over 2 dozen workshops in the catalog and more keep coming, so make sure you check back frequently!
If you're interested in more traditional Learn On-Demand courses, check out our link to the HPE Ezmeral Learn On-Demand catalog. Here you'll find over 50 courses on Big Data, AI/ML, zero trust and data security, Apache Spark & SQL Analytics, Kubernetes, and the HPE Ezmeral Data Fabric.
Get and stay informed
One of the key resources found on the HPE Developer Community portal is our blog. Here you'll find hundreds of articles and tutorials written by software experts. Many of our blog writers are HPE subject matter experts (SMEs), but we also have quite a few written by community members who are users of the products. Many of these articles are step-by-step tutorials that give you tips on how to improve your efficiency in working with a product or how to do something special.
Make sure to subscribe to the HPE Developer newsletter.  This is best way to learn about the newest posts to our blog, as well as any new workshops, technology talks, or videos that have just been released. This monthly publication gets delivered to your mailbox the first week of each month and is chock full of informative material.
Join us
The HPE Developer Community is truly just that – a community of software developers, data scientists, data/ML engineers, IT Ops specialists, collaborating to accelerate innovation. Our portal facilitates this by offering valuable resources for free. We keep connected through the HPE Developer Slack channel, Twitter, participating in certain events, and the monthly newsletter. We're dedicated to helping you achieve your goals of leveraging APIs and data to create new and wonderful business opportunities. Connect with us today.

Dale Rensing is an HPE Developer Community Communications Manager. She has written for the tech community for many years. Dale has worked with the HPE Developer Community since 2019, helping create and promote the many assets HPE offers to developers, data scientists, and ML engineers worldwide. As their editor and communications manager, she connects with members of the HPE Developer Community to facilitate collaboration and engagement.

Services Experts
Hewlett Packard Enterprise
twitter.com/HPE_Pointnext
linkedin.com/showcase/hpe-pointnext-services/
hpe.com/pointnext