Many businesses delay SAP HANA migrations citing risk, cost, and complexity. The transformation story of India's biggest steelmaker's critical SAP environment with HPE lays those fears to rest.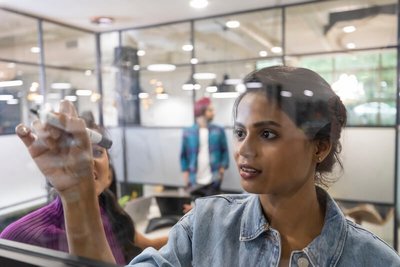 The voyage to SAP HANA has been a long one for many organizations. Since around 2010, when the in-memory database-focused SAP platform first launched, businesses running their SAP environments in Unix systems have known the time to migrate must eventually come.
So, why are many still running SAP on Unix? There are several reasons, and when we ask our customers, 'risk to business continuity' is often mentioned. SAP HANA runs on Linux, and moving SAP environments from Unix to Linux infrastructure presents a challenging first step. SAP workloads are also often mission critical, and it's natural to want to avoid disruption and minimize risk — not to mention the financial investment and technical challenges that come with a large migration project.
But HPE customers reflecting on their infrastructure transformation with us, as they journey towards SAP HANA, have a different perspective.
Like any challenge, SAP HANA migration brings opportunities. With HPE as your transformation partner, the opportunities include future readiness, vastly improved performance, and the optional flexibility with control that HPE GreenLake offers.
A new case study with Steel Authority of India Limited (SAIL), India's largest steelmaker and an employer of over 60,000 people, shows why you can be confident of embarking toward SAP HANA with the proven solutions and partnership offered by HPE.
Minimized risk and downtime
A misconception about SAP modernization is that it must involve downtime for critical systems, while new servers are installed and data is migrated to them.
These were concerns initially felt by SAIL. "We didn't have the luxury to stop the system and migrate to a new platform," recalls Sharad Kumar Singh, Manager at SAIL's Bokaro plant, in our case study. "The migration had to be seamless and transparent so that users wouldn't feel anything had changed."
Thankfully, the SAP teams at HPE have plenty of expertise to call on when planning migrations. We give confidence to our customers because:
HPE and SAP have a 30+ year partnership, during which time we have collaborated on many proven solutions.
HPE experts have over two decades of experience migrating Unix to Linux environments, including proven processes and key tools to enable successful migrations.
More than 40,000 HPE servers have been deployed for SAP HANA worldwide. Thousands of customers have migrated with us.
HPE's own IT runs on SAP HANA, and our production database is nearly 100 TB in size.
You can check out this infographic for more information about how we support you at every step of the journey to SAP HANA.
With careful planning, SAIL's migration was implemented smoothly over a national holiday weekend. When the system users arrived to work after the weekend, the applications were up and running on the new platform in what Singh calls "a very nice experience for us." 
Higher performance, mission critical reliability
When modernizing infrastructure as part of your SAP HANA journey, there are several aspects to consider. When the SAP environment is mission critical for you, it's important to choose a platform that is as reliable as the servers it replaces. It also should support long-term growth, and give you the performance and flexibility you require.
HPE offers a deep infrastructure portfolio designed to address a broad range of customers' needs. For SAIL, the optimum solution was built on SAP-certified HPE Superdome Flex 280, HPE Primera storage systems, and HPE StoreOnce systems. The value of the solution is clear when running on this modern, standardized platform; at SAIL, the outcomes included:
Consolidation of all business services onto a single instance of SAP S4/HANA as part of a long-term strategy
New insights that help to optimize production cycles, enabling expansion of steel production capacity
10x faster backups and end-of-month reconciliations
A key reason why SAIL chose HPE Superdome Flex 280 as the platform to support their SAP environment is its mission critical availability. This platform features differentiated reliability, manageability and serviceability (RAS) features not found in other x86 platforms, making it ideal to support environments that demand the highest levels of uptime.
SAIL was also able to bring its valued high availability (HA) and disaster recovery (DR) solution, HPE Serviceguard, over to its new environment. HPE Serviceguard for Linux (SGLX) is a hybrid cloud-ready HA and DR solution that increases uptime for critical applications. SGLX is SAP-certified and provides unattended cluster failover capabilities for SAP HANA databases, and protects the application tier, whether SAP S/4HANA or SAP NetWeaver.
Enjoy the cloud experience while retaining control
As public cloud adoption accelerates, and more organizations plan to run components of their core systems in the cloud, the HPE GreenLake edge-to-cloud platform provides the option of a cloud-like experience for SAP HANA environments — with the control of on-premises, or co-located infrastructure.
At SAIL, HPE GreenLake has brought a more service-focused approach, with consumption-based billing, flexible capacity, and management by HPE experts.
"HPE GreenLake offered the ability to expand and scale and have on-demand capacity, giving us a cloud-based platform experience on our own premises," says Singh in the case study. "That has given us confidence that we will be able to run this application infrastructure for another 10 years or more —and enable our future plans to bring together all business units of SAIL onto the one S4/HANA platform."
Come on in, the water's fine
Migrating to SAP HANA is a daunting prospect for many businesses. But it's also an opportunity to modernize, accelerate workloads, and enable business growth. With HPE, you can minimize risk with a smooth migration, as well as achieve flexibility with control with the HPE GreenLake edge-to-cloud platform.
To learn more about what it's like to migrate to SAP HANA with HPE, click below.