HPE provides solutions making your small office easy to deploy and manage, on-premises, at the edge or in the cloud. See how Mark Simpkins (HPE) blurs the lines by taking on-premises for a ride—to the edge and back. 
Spaceborne Computer-2: One edge leads to another
I remember reading the headline last year: "Hewlett Packard Enterprise drives innovation at the extreme edge on the International Space Station with 24 completed experiments". Wow, we really put our servers (HPE ProLiant DL360 and HPE Edgeline Converged EL4000) into what was described as one of the "harsher edge environments": space. That was an epic understatement! Cosmic radiation, gamma rays, x-rays, solar flares, neutrinos, extreme cold certainly all sound extremely harsh to me. "The solution also demonstrates potential ways astronauts can increase self-sufficiency when processing data directly on the space station, in real-time, bypassing longer latency and wait times that occur when relying on sending raw data to Earth to be processed, analyzed, and sent back to space," said HPE in the press release.  This got my neurons firing more than my daily cups of decaf coffee and chicory root. We like to say that HPE ProLiant is compute engineered for your hybrid world, and the ISS proved an extreme edge use case. However, can HPE ProLiant prove to be engineered for "my" hybrid world, for my personal edge(s)?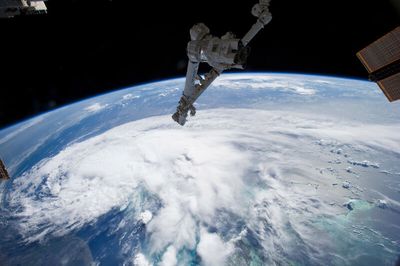 Blurring the lines between on-premises and the edge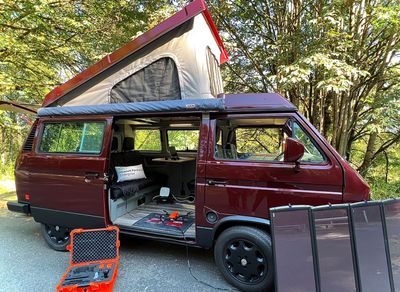 I love useful technology. I am a licensed amateur radio operator (FCC call sign K7VXN); build my own computers (currently 12-core/128GB memory with NVIDIA GeForce RTX™ 3090 GPU); have my own home lab with three HPE ProLiants, two Aruba Instant On AP12 access points and two switches, and various Raspberry Pi projects. I also have picked up a couple hobbies in drones, beekeeping and a certain retro German camping vehicle. I wanted to bring all these together in a unique solution, both to have fun and to showcase that with HPE the edge is where you take it. My solution "recipe" took form with equipment I had on hand.
HPE ProLiant MicroServer Gen10 Plus with Intel® Xeon® E-2224 3.4GHz, 32GB DDR4, two SSDs and a couple HDDs, HPE iLO module
Instant On AP11 Wireless Access Point
1990 Volkswagen Vanagon
Solar batteries, solar panels and solar controller
Laptop
A drone or two
I used the HPE Power Advisor tool to check my power requirements could be met with solar, then just took everything on the road to an isolated location and began playing.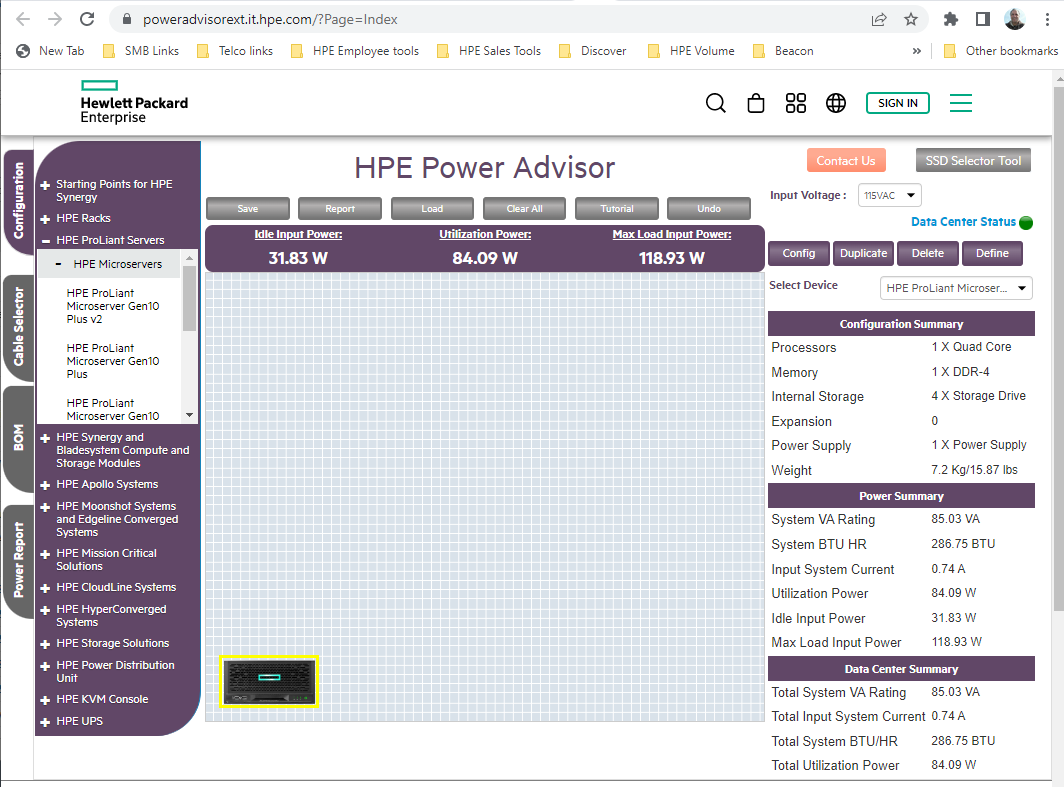 Everything worked just fine. I had secure enterprise-level compute and wireless connectivity among my drone, compute and storage. Whether this is considered on-premises or edge is really a matter of semantics. While this was a proof-of-concept for me, I see several viable use cases without even thinking too hard: drone photogrammetry, secure mobile data collection, mobile 3D printing capabilities, beehive tracking (I am also a beekeeper looking to expand my apiary to remote locations), search and rescue operations, et al. Being able to power all this with renewable energy is a boon. I can transfer data collected wirelessly and "on-premises" as necessary. Although it's not a space station, this does provide an interesting example of how the "extreme edge" can be found on Earth.
Compute where your apps and data live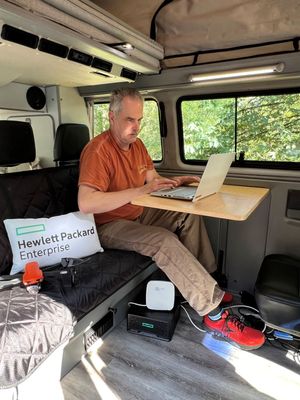 The HPE Spaceborne Computer-2 model which proved so successful is also applicable here on Earth in other more mundane, yet important, situational workloads such as those I have earlier alluded to. Similar use cases surely abound for those who delight in solving edge and on-premises compute issues in their own lives, be it hobby or work,  with the proven enterprise-grade infrastructure embraced by so many customers. HPE ProLiant completes your hybrid environment wherever it lives—spanning edge to cloud—with an intuitive cloud operating experience, trusted security by design, and optimized performance for your workloads to drive your business forward. Where will you take HPE ProLiant? Let us know in the comments section below, and learn more about compute engineered for your hybrid world.