Did you miss some HPE Ezmeral blogs this past year? No worries – we got you covered: announcing The great HPE Ezmeral blog countdown – top 10 posts of 2021!
To celebrate the end of a fantastic year, we've curated the top 10 HPE Ezmeral blog posts published in 2021 on the HPE Ezmeral blogsite and the HPE Dev site. We're counting down to the #1 blog on each, so grab your favorite beverage and settle in – lots of great reading below!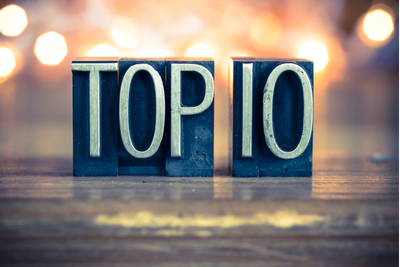 Let's start with the HPE Ezmeral: Uncut blogsite - Top posts of 2021
#5 — EMA names HPE Ezmeral software Value Leader
The 2021 version of the EMA Radar Report was released in May 2021 and HPE Ezmeral won Value Leader across the three use cases driving the unification of data warehouses and data lakes. In this blog, Joann Stark gives the details and tells us why Enterprise Management Associates (EMA) calls HPE Ezmeral Software "the most enterprise-ready, open source, data lake and analytics platform in the market."
#3 — To the edge and back again: Meeting the challenges of edge computing
Some people think of edge computing as a glorified form of data acquisition or a local digital process control. Yet, edge is much more than both of those. To better address the challenges of edge systems, it's key to understand what happens at the edge, at the core, and in between. Ellen Friedman describes this process and reminds us that a surprising challenge of edge systems is the efficient traffic not only from edge to core but also back again.
#2 — HPE, Intel, and Splunk have done it again!
Coming in at #2, this blog written by two of our HPE Ezmeral Experts, Elias Alagna and Rajesh Vijayarajan, details how the team was determined to push Splunk's ingest performance and test new components (compared with testing done in 2020). At 10.4 TB per day of ingest per server, the HPE, Intel, Splunk solution is now performing 20.8 times more indexing throughput than our baseline test result at 500 GB per day per server of ingest.
We've counted down to the top performer on HPE Ezmeral: Uncut. Now it's time to reveal the winner … drumroll please!
#1 —  HPE Ezmeral 5.3 puts the "EZ" into Analytics, DataOps, and App Modernization
This blog describes how the HPE Ezmeral Container Platform (now named HPE Ezmeral Runtime Enterprise) and ML Ops 5.3 make it simple to industrialize data science. This EZ release includes Apache Spark™ and MLflow integration, plus improvements for app modernization, data and model collaboration, policy management, and runtime security.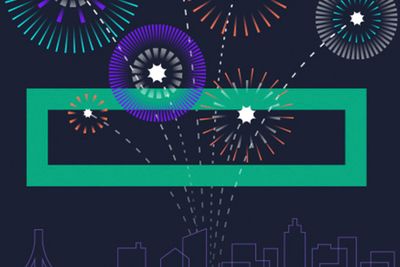 Hang on folks – we're only half done. Next up is the top HPE Ezmeral posts on the HPE Developer blogsite.
#5 — Data Analytics with PySpark using HPE Ezmeral Runtime Enterprise
PySpark is an interface for Apache Spark™ in Python. Apache Spark is a unified analytics engine for big data processing. It allows developers to perform data processing on files in a distributed filesystem, like the Hadoop distributed filesystem or HPE Ezmeral Data Fabric. Cenz Wong shows us how to run simple Spark jobs using the PySpark module on a Jupyter Notebook cluster instance deployed on HPE Ezmeral Runtime Enterprise.
#4–– Application Modernization with the Application Workbench
One of the most significant issues facing enterprises in their journey towards digital transformation is the challenge of application modernization. In fact, 7 in 10 companies today struggle with legacy application maintenance while they tackle their digital transformation. In this post, Sahithi Gunna discusses the different approaches one can take to modernize an application and how the HPE Ezmeral Application Workbench can help.
#3 — Autopilot Kubernetes Deployments on HPE Ezmeral Runtime Enterprise
In this post, Vinothini Raju covers autopilot systems for Kubernetes and how the combination of gopaddle and HPE Ezmeral Runtime Enterprise enables enterprises to speed their modernization journey. She first explains the need for such systems–it all starts with a demand for efficiency of the business operations.
#2 — Accessing HPE Ezmeral Data Fabric Object Storage from Spring Boot S3 Micro Service deployed in K3s cluster 
Containers and microservices are transforming edge and IoT platform use cases that can be deployed in small footprint Kubernetes clusters on edge nodes and persisting data at a central location. This data pipeline can be easily accessed by downstream complex analytics applications for further processing. In this article, Kiran Kumar Mavatoor discusses how to access HPE Ezmeral Data Fabric Object Store (S3) using Spring Boot S3 Micro Service application deployed in a K3s cluster and how to perform basic S3 operations.
And finally, we are ready for the the #1 blog published in 2021 on the HPE Developer site.
And the Winner is...
#1 — On-Premise Adventures: How to build an Apache Spark lab on Kubernetes
Apache Spark™ is an awesomely powerful developer tool for finding the value in your data. In this post, Don Wake explains how he deployed Apache Spark in his on-premises HPE Ezmeral Runtime Enterprise-managed lab so he could try out Apache Spark.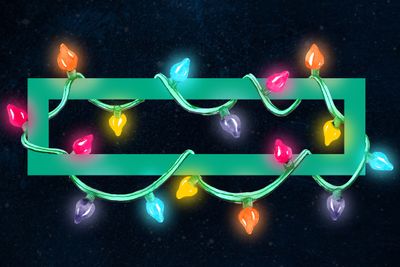 There you have it — our top 10 most popular posts published in 2021. I hope you learned something new about HPE Ezmeral and be sure to follow us on LindedIn to stay current on the latest and greatest.
Just in case you're a glutton for blogs over the holidays, you can read our latest thought leadership content at CIO.com and Forbes.
As this year comes to a close and on behalf of the entire HPE Ezmeral team, I want to wish all our readers Happy Holidays!
Matt Hausmann
Hewlett Packard Enterprise
twitter.com/HPE_Ezmeral
linkedin.com/showcase/hpe-ezmeral
hpe.com/software

Matt Hausmann
Group Manager - Ezmeral GTM at Hewlett Packard Enterprise
Over the past decades, Matt has had the privilege to collaborate with hundreds of companies and experts on ways to constantly improve how to turn data into insights. This continues to drive him as the ever-evolving analytics landscape enables organizations to continually make smarter, faster decisions.