Get higher performance, more scalability, and enhanced manageability with release 2 of HPE GreenLake for Block Storage built on HPE Alletra Storage MP.–By Simon Watkins, Senior Manager, Worldwide Product Marketing for HPE Storage and Cloud Data Services
Since launch, this new storage platform has enjoyed positive endorsements from industry analysts and press,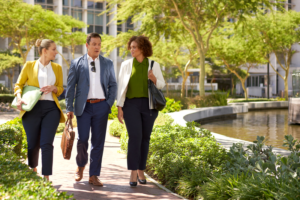 as well as strong demand from partners and customers. That's no surprise. HPE GreenLake for Block Storage removes many of the roadblocks and compromises associated with legacy storage infrastructure today. How? It's a storage service that unlocks agility by delivering the cloud experience everywhere, maximizing infrastructure efficiency at scale, ensuring apps are always-on and always-fast, and eliminating price-performance compromises.
The introduction of an expanded HPE GreenLake for Block Storage powered by HPE Alletra Storage MP represented the first foundational step on a journey to consolidate and simplify our HPE block storage portfolio on a common software and hardware stack – all with a unified cloud management experience provided by the HPE GreenLake Cloud Platform. 
Now for the next step on this "journey to one." I'm excited to announce the introduction of a new and improved HPE GreenLake for Block Storage built on HPE Alletra Storage MP. With release 2, we're delivering even more value for our customers with significant advancements in performance, scalability, connectivity, and manageability.
Let's take a closer look at some of the key features of this new release and what it means for you.
What's new in release 2?
You can:
Accelerate mission-critical apps with up to 2x performance boost
HPE GreenLake for Block Storage built on HPE Alletra Storage MP leverages a parallel, multi-node, all-active architecture with I/O processing active on all media, controllers, and host ports. This ensures consistent, predictable performance and ultra-low latency at scale. With release 2, we're introducing new 32-core redundant controller nodes – adding to the existing choice of 8 core and 16 core redundant controller nodes and enabling a leap in performance of up to 2x.
Easily scale to meet future demands with 3x more capacity[2]
HPE GreenLake for Block Storage built on HPE Alletra Storage MP is designed to deliver disaggregated, scale-out storage with independent scaling of capacity and performance. Our initial offering at launch comprised a single 2U chassis with 24 NVMe SSD slots. Release 2 adds support for up to two JBOF expansion shelves, enabling you to start small and scale big –  from 15.36TB to around 1.1 PB[3] – without disruption. And you can now maximize efficiency and cost savings with granular capacity upgrades. Support for 8 to 24 SSDs per enclosure in 2 drive increments gives you the flexibility to fine-tune, adapt, and elastically scale storage environments in line with specific workload capacity requirements and evolving business needs.
Deploy in ethernet environments with iSCSI host connectivity
Release 2 broadens your connectivity options with new support for iSCSI. You now have the flexibility of choosing the front-end storage protocol that best fits your workloads and existing network infrastructure with support for Fibre Channel, iSCSI, and NVMe-oF/FC.
Get more disaster recovery flexibility and efficiency via replication operability with HPE Primera and HPE Alletra 9000
HPE GreenLake for Block Storage replication software brings a rich set of features that can be used to design disaster-tolerant solutions that cost-effectively address disaster recovery challenges. It's a uniquely easy, efficient, and flexible replication technology that allows you to protect and share data from any application. With release 2, you can now flexibly and cost-effectively configure replication partners to include HPE Primera, HPE Alletra 9000, or HPE GreenLake for Block Storage built on HPE Alletra Storage MP. You can replicate data over IP (using 10/25Gbe HBAs) or Fibre Channel (using 32/64 Gb HBAs) and meet any recovery-point objective (RPO) and recovery-time objective (RTO) with a choice of synchronous, synchronous long distanced, or asynchronous periodic data replication modes.
Secure a simple, affordable, risk-free transition
You have many reasons to move to the new HPE GreenLake for Block Storage platform. However, the process of transitioning from aging hardware is often fraught with challenges and concern. Now you can remove the risk and complexity from switching to a new storage platform via quick, non-disruptive data migration. With HPE Peer Motion,[4] you can move data from HPE 3PAR, HPE Primera, and HPE Alletra 9000 storage arrays to HPE GreenLake for Block Storage built on HPE Alletra Storage MP – online, non-disruptively, and without complex planning or dependency on extra tools.
Simplify management with enhanced and extended AI-driven performance reporting
HPE GreenLake for Block Storage built on HPE Alletra Storage MP is powered by industry leading AIOps for infrastructure, delivered via the Data Services Cloud Console (DSCC) on the HPE GreenLake platform. With release 2, we're eliminating the guesswork for customers when it comes to storage optimization with enhanced and extended AI-based performance reporting and analytics for improved troubleshooting and insights.